A Brief Guide to Our Estate
This is our estate, of over 900 homes built over several decades, and with different configurations and needs. It has its social problems, but on the whole it is a good place to live. There's no need to gamble our futures on a TMO which may crash and burn, or worse still, force us into privatisation.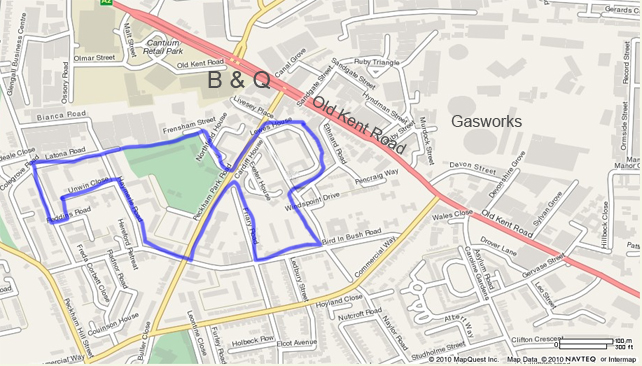 The blue area is roughly the boundaries of the estate, which in terms of eras of buildings, is actually about four different estates.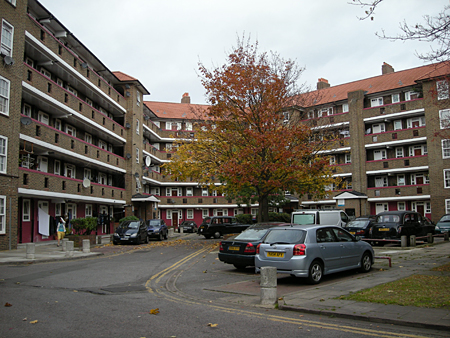 Cardiff House - this is `the classic London County Council design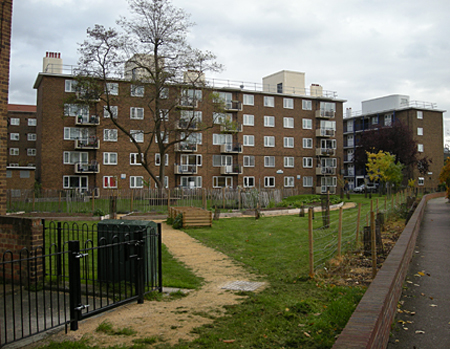 Battle and Applegarth Houses, showing the new garden, which was led by local residents, using the council's Cleaner, Greener, Safer fund. It has a lot of growing to do yet before it's finished! The TMO had nothing to do with its creation.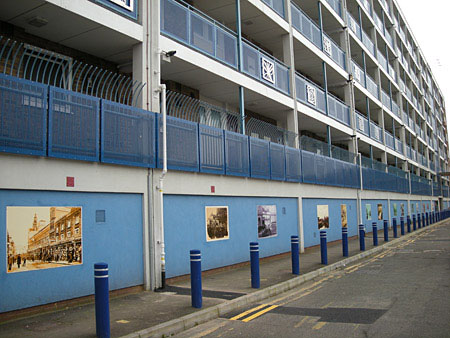 Here is Ednam House's lovely "Image Wall" which depicts the area and Peckham in different times, a marvellous piece of sensitive improvement by the Council.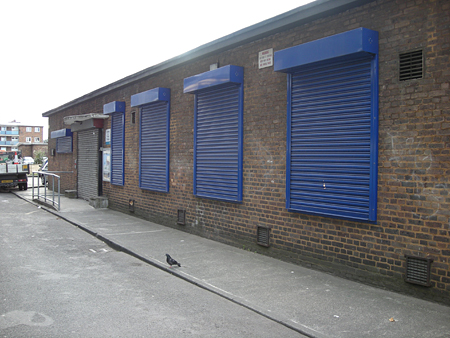 The Tenants and Residents Hall, locked up, as usual, where the TMO group have their "free" office - basically we are all paying for it! Why isn't this hall better used? This is wasted revenue and wasted opportunities. Why don't we have Pensioners Drop-ins and Homework Clubs like other TRAs?
| | |
| --- | --- |
| | |
| The Unwin Estate from its playground | Nice flower border near Gisburn House |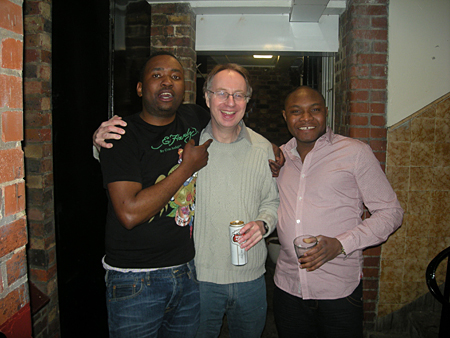 The estate has a good level of sociability between neighbours
| | |
| --- | --- |
| | |
| These are the three shops on Peckham Park Road that have been earmarked for the TMO offices if it ever comes to pass. They have been empty for years and so are not amenities for the community and the council has lost tens of thousands of pounds rent on them. | They are wrecked inside and will take £85,000 to bring back into use - yet more scandalous waste from the TMO project. |
Vote No to the TMO
As the ballot nears we need more volunteers to join our campaign to ensure our homes are safe for the future. Or please donate - we are using our own money, they have lots of taxpayers (our) cash.
Contact us email:
Vote No to the TMO